Matt and I needed a quick project for Christmas time. We came up with a small table to fit over the arm of a couch.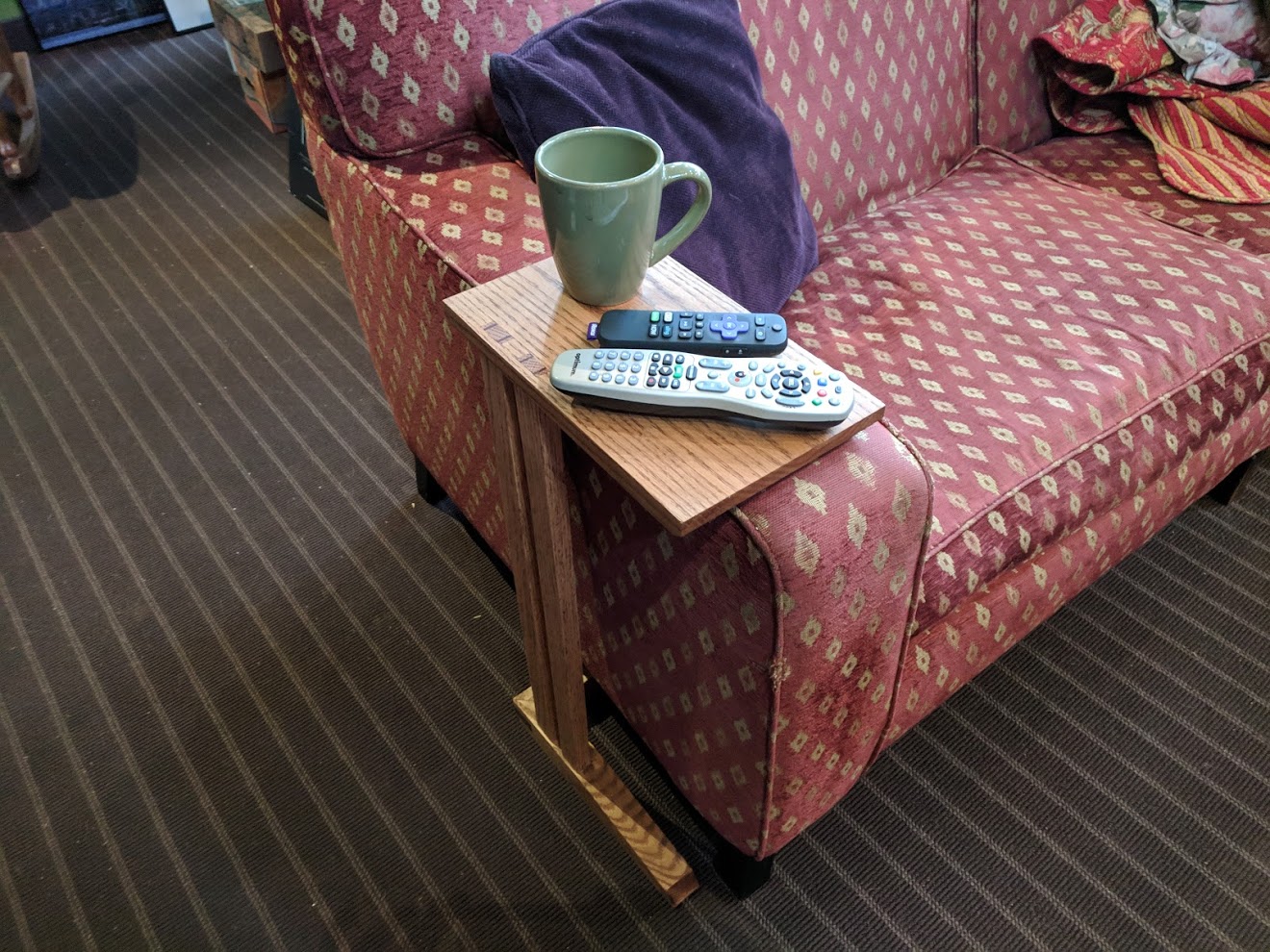 It's an original design with a u-shaped base that allows the table to slide forward and out of the way of the arm rest by wrapping around the leg of the couch. We made it out of red oak with two small walnut accents. Plans below.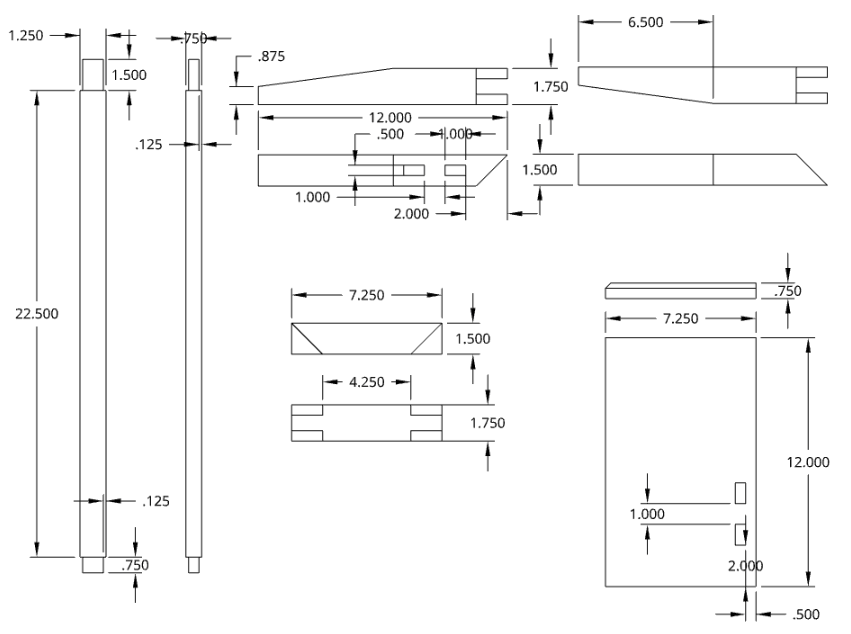 First we built the base. We ripped 2" nominal thick red oak into 1.5" strips and chopped them to length. We cut shallow angles into the parallel parts of the base using a band saw and hand plane. We used hand tools to cut mitered bridle joint corners. These were the toughest part of the project, and we spent a lot of time fussing over the precise fit.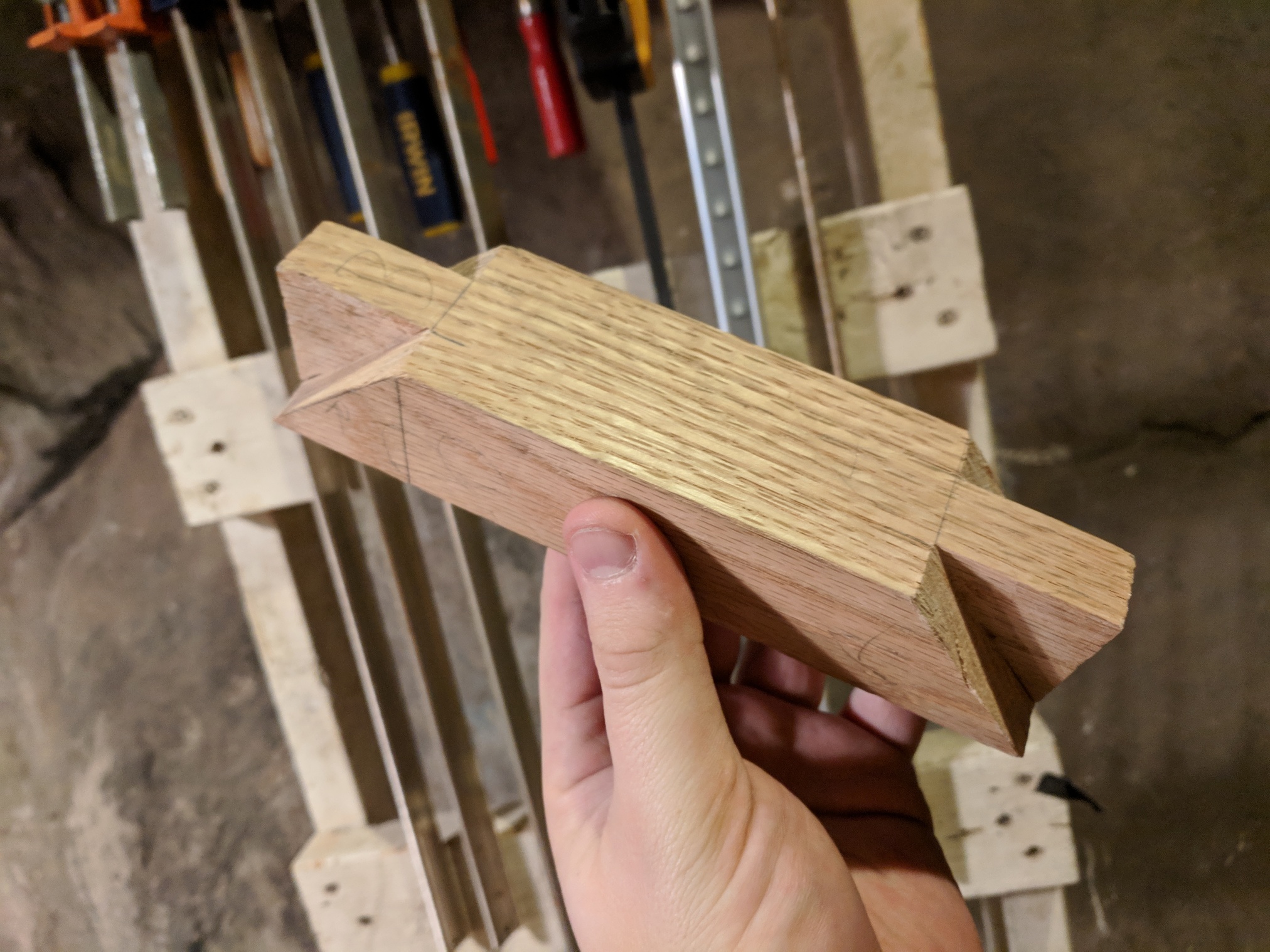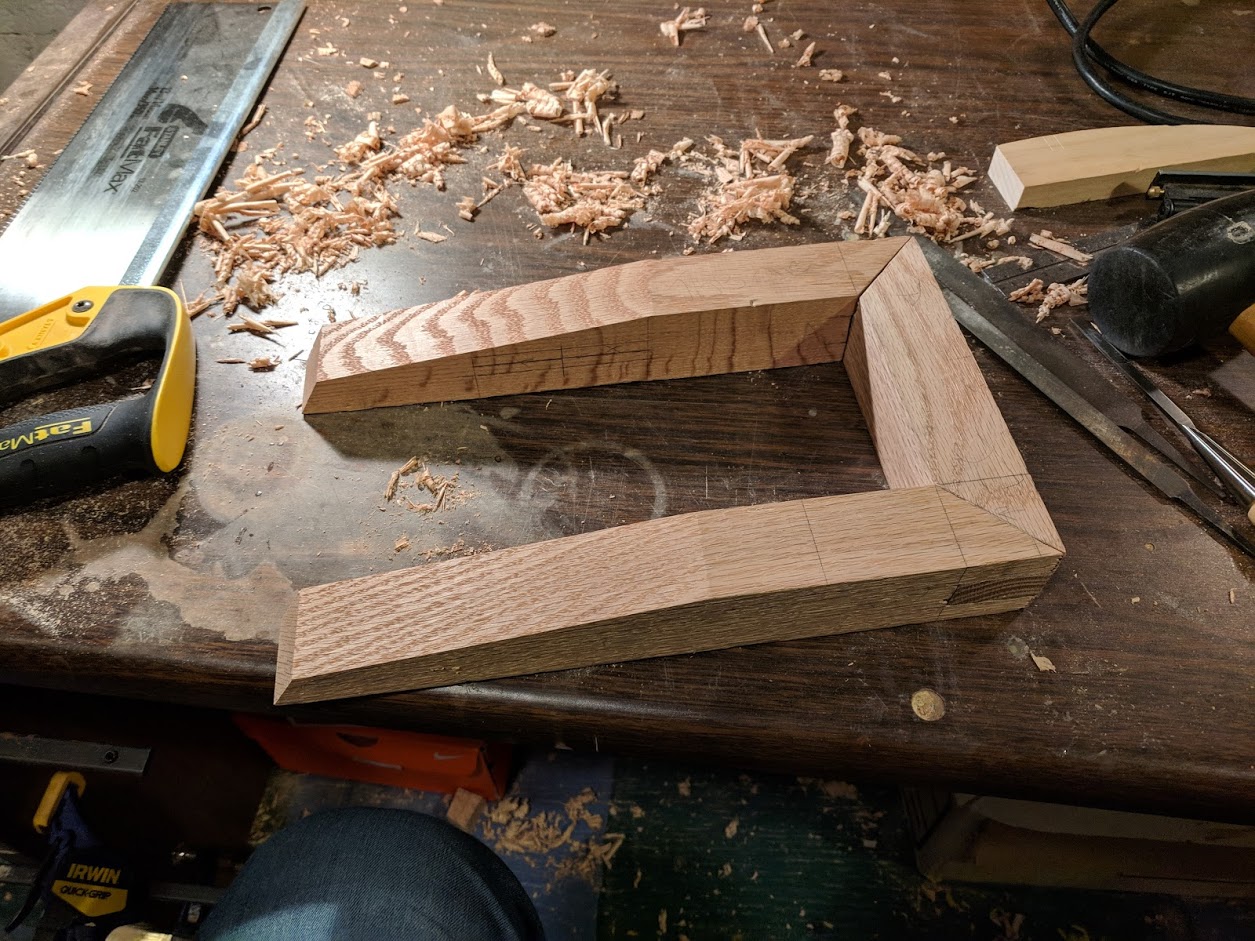 We made the top of the table by chopping a piece of 1x12" red oak. We beveled three edges using a hand plane and cut the through mortices.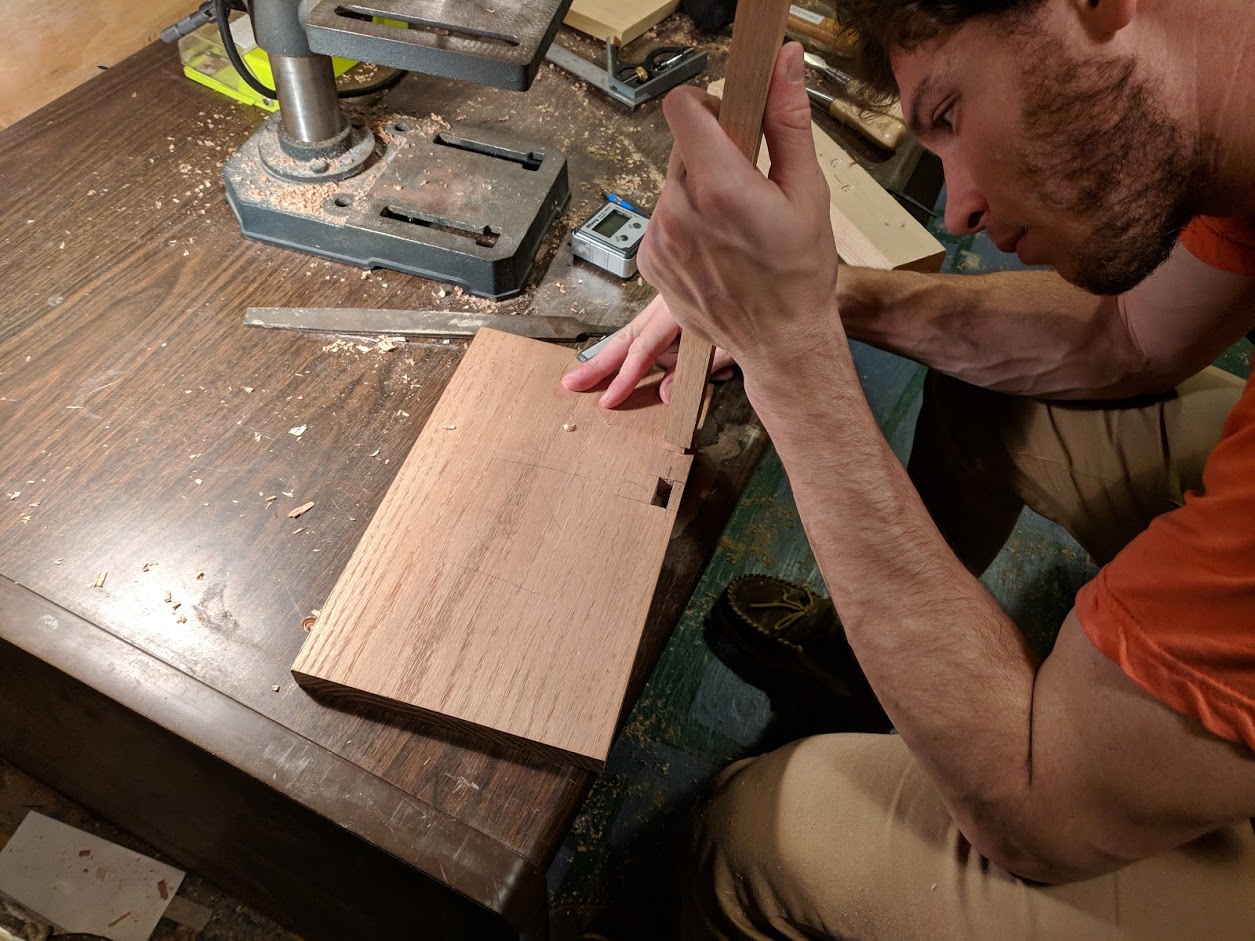 Next, we made the vertical legs of the table. We ripped 1.25" strips of 1" nominal red oak and chopped them to length. We cut through tenons for the top and bottom with 1/8" shoulders.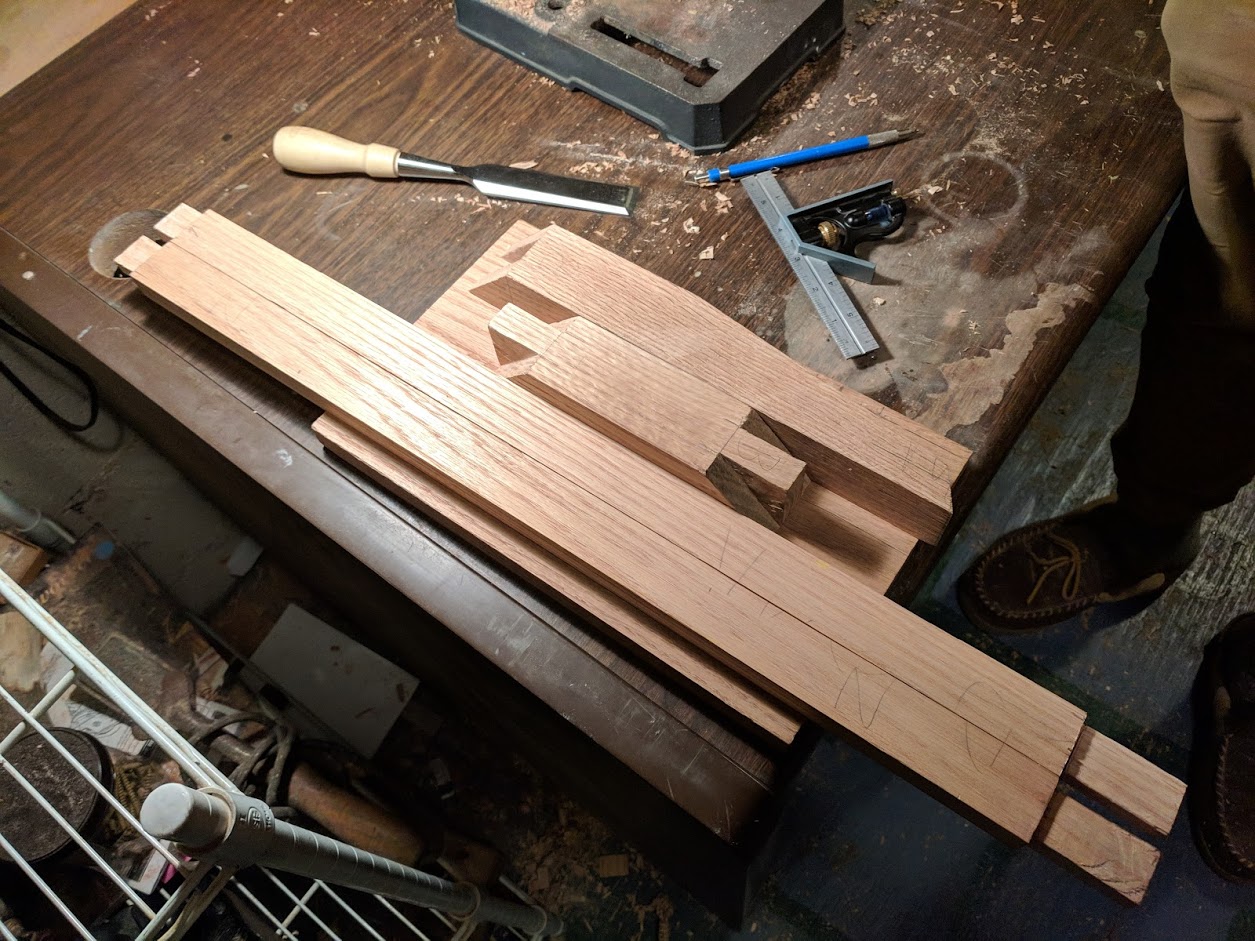 We decided to try wedged tenons for a nice look on the top of the table. By eye, we cut some slim wedges out of walnut on the band saw. We also cut slots into the top tenon and flaired out the corresponding mortices slightly to accomodate the extra width from the wedges.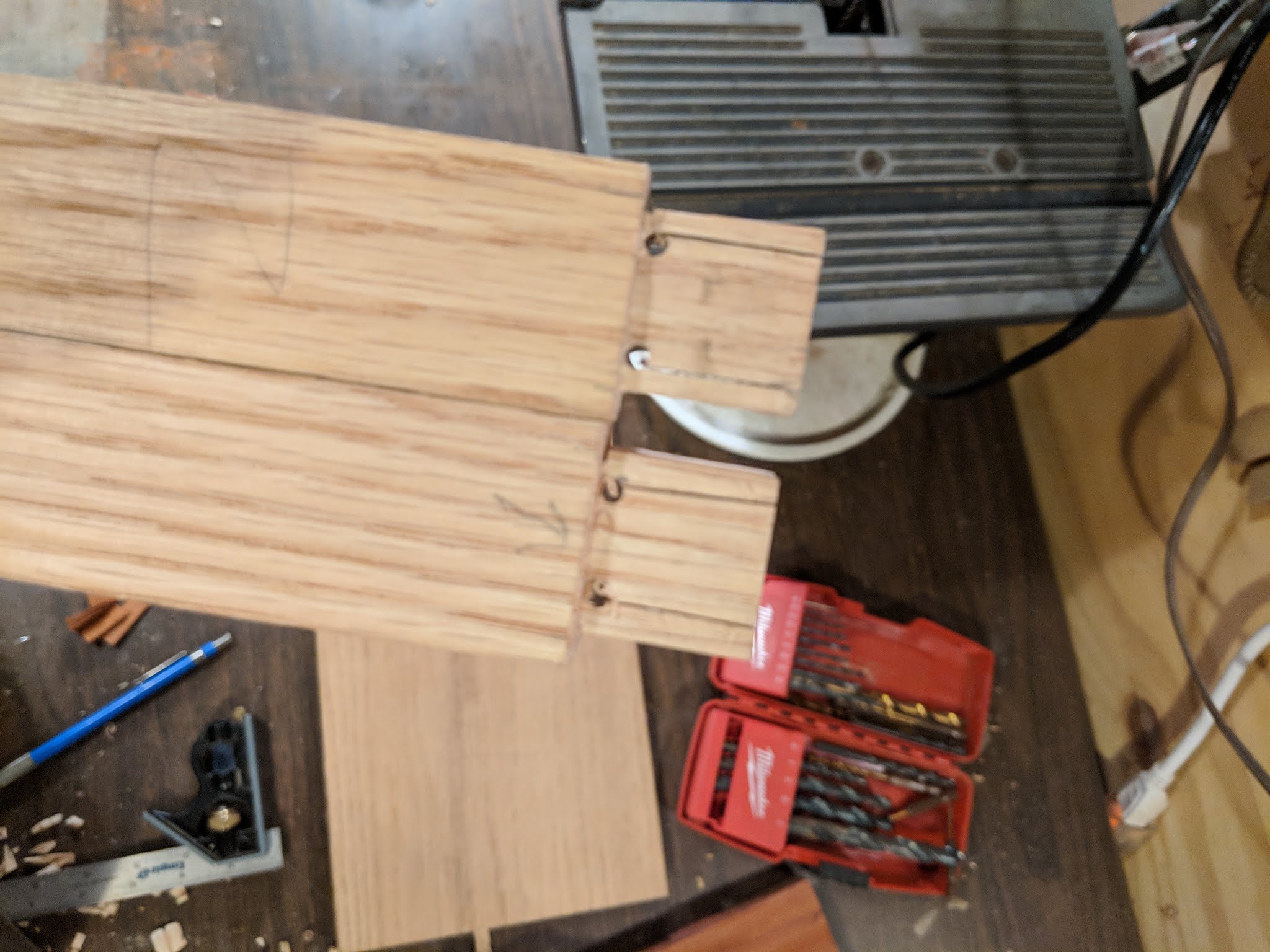 We glued everything together and gently hammered the wedges in.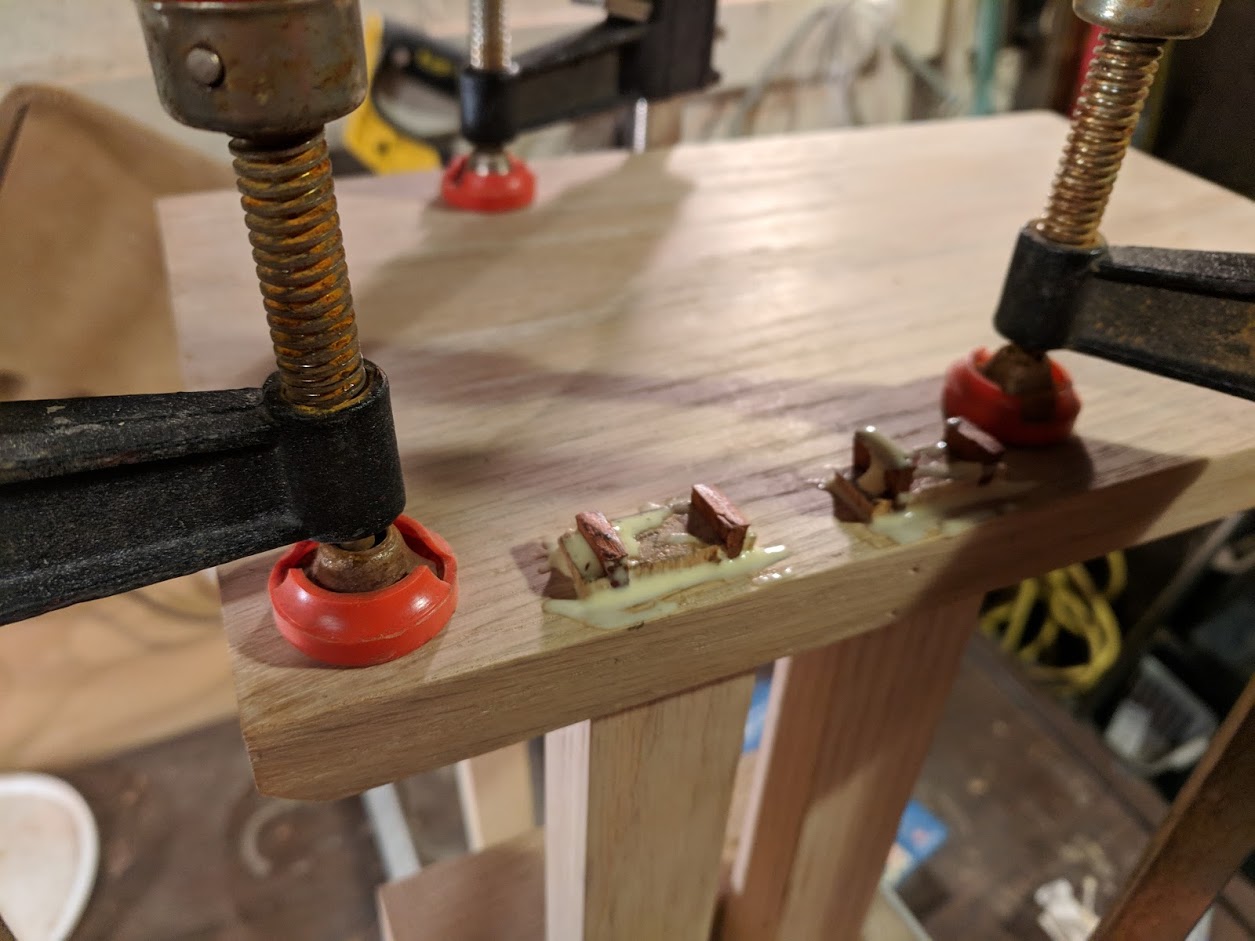 Here's what they looked like after we sawed off the excess.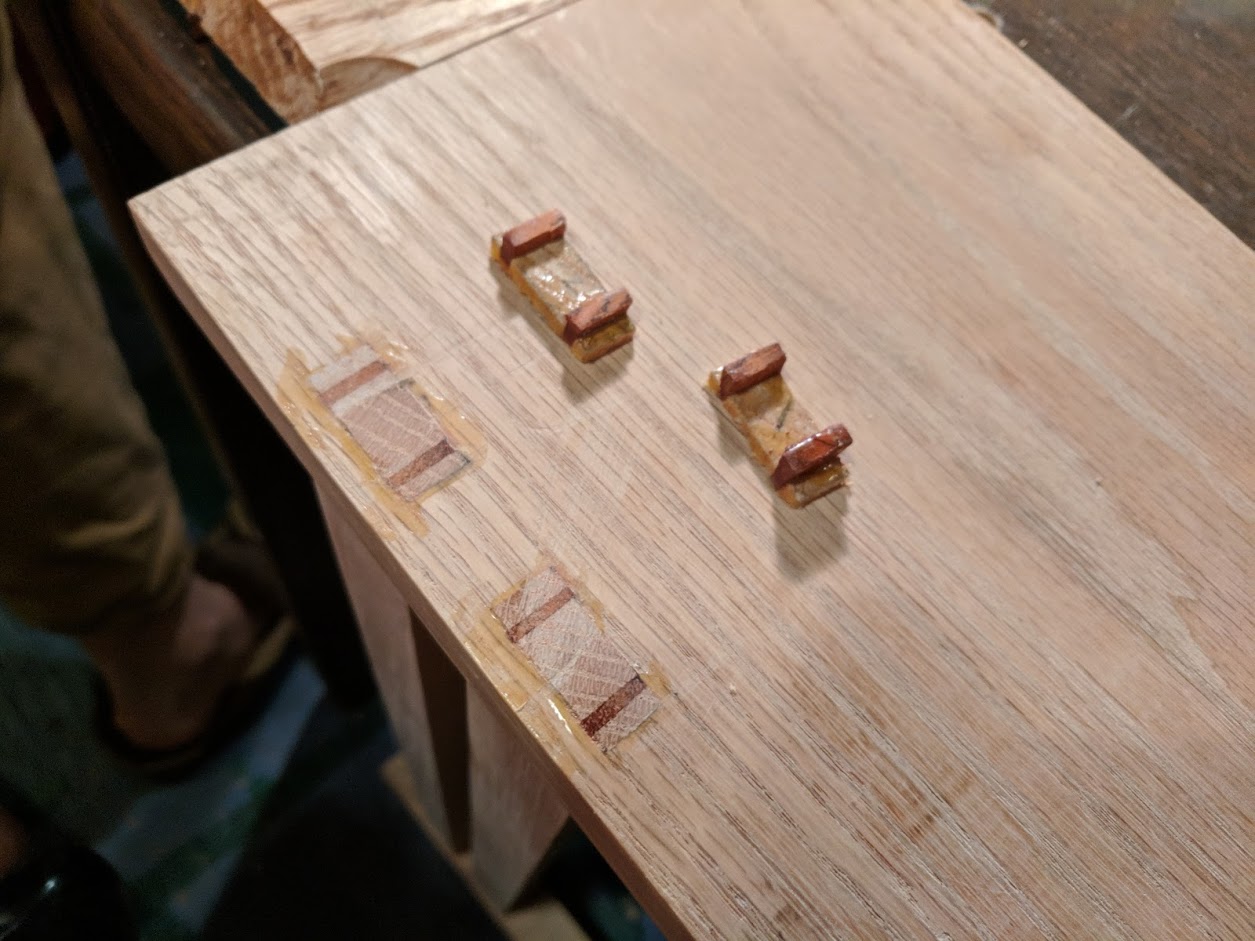 Finally, we planed all of the joint surfaces flat and sanded down to 200 grit. For a finish, we decided to use danish oil. I highly recommend it. At least for red oak, it make the grain stand out and gives the whole thing a wonderful color. We also applied a layer of finishing wax.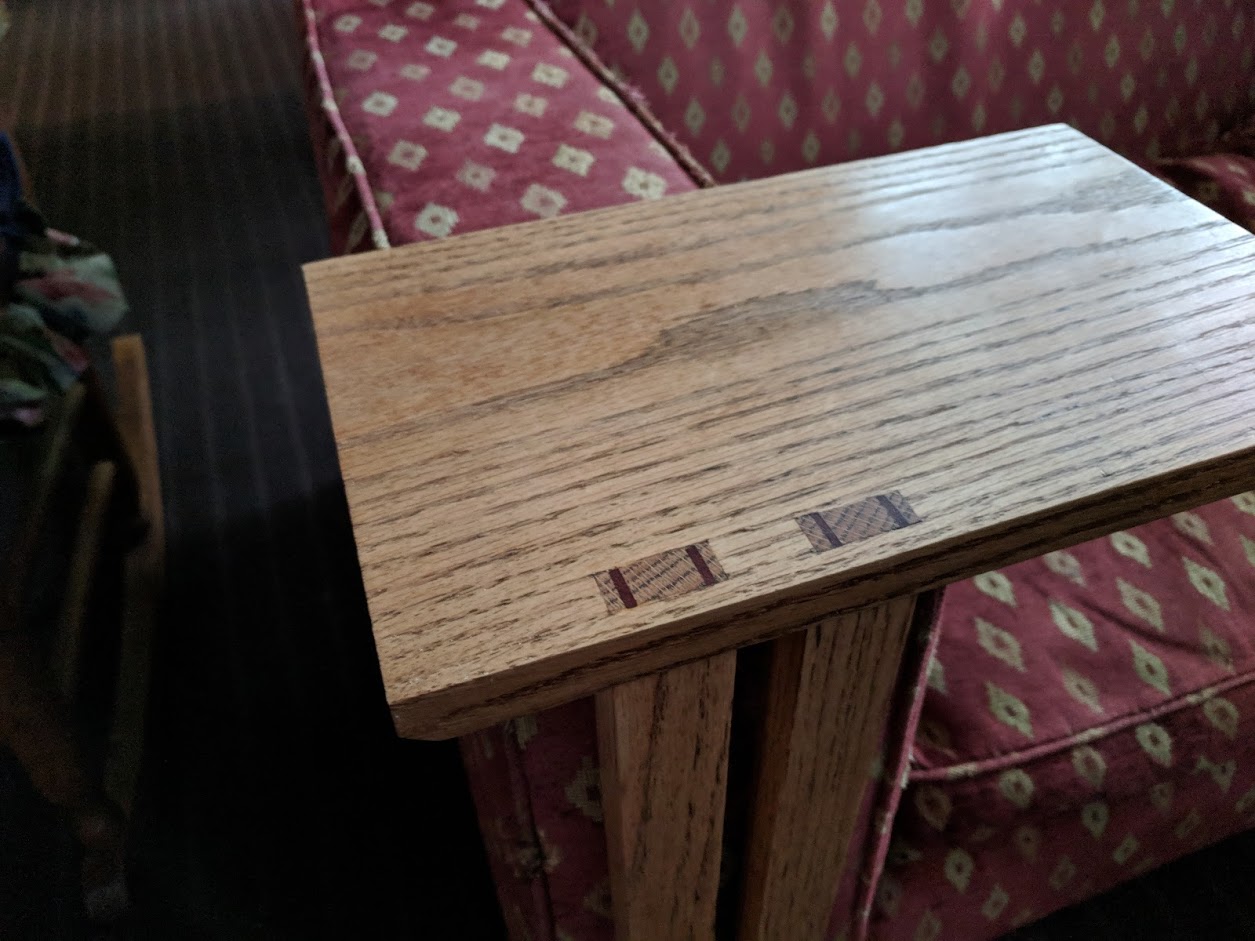 This table was fun to build and came out looking good. It doesn't feel too unstable, either. With some simple length adjustments, it would be easy to fit this design to different couches and chairs.